Discuss code and docs in repositories
By Stephen Gutekanst on October 1, 2018
Now that Sourcegraph is open source, we want everyone to be able to contribute to our code and product roadmap. To make this easy and open, we're announcing code discussions: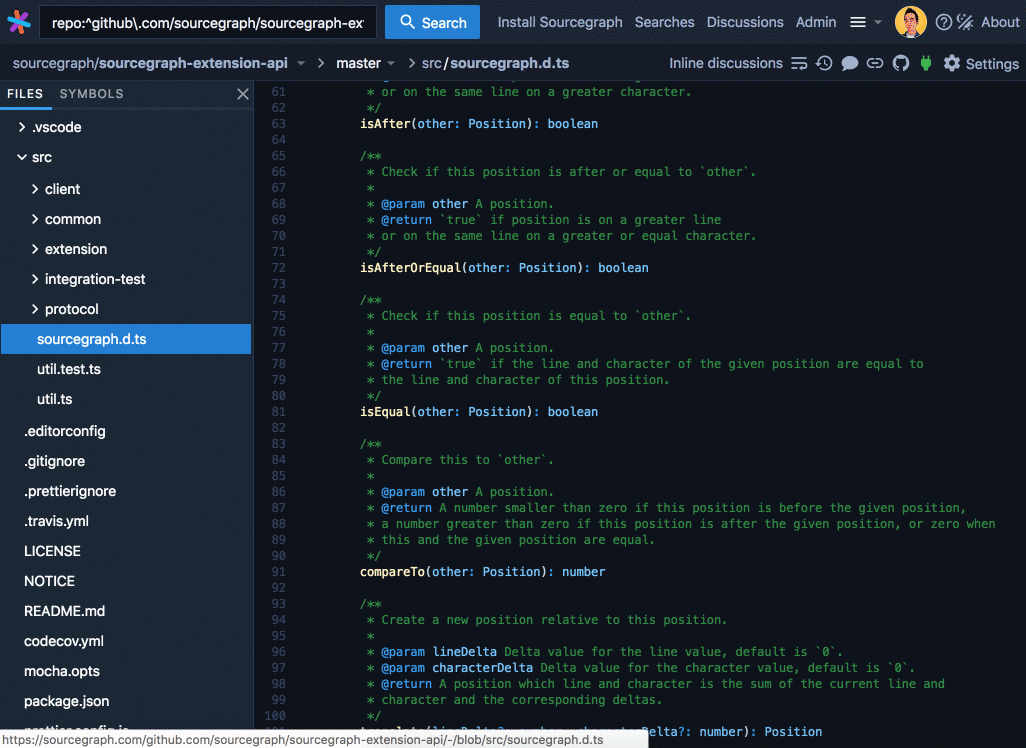 With code discussions, you can:
Discuss a selection of code that has already been committed.
See discussions attached to the code, even if lines around it have changed.
See discussions inline when you browse code on Sourcegraph and GitHub.
Note: For now, you must be signed into Sourcegraph.com to view and use code discussions.
On our open-source code, discuss the implementation or why we chose certain usage patterns. On our product roadmap, influence what we're building by giving us feedback (see more about our open product approach):
The code discussions Sourcegraph extension also allows you to see comments inline on GitHub: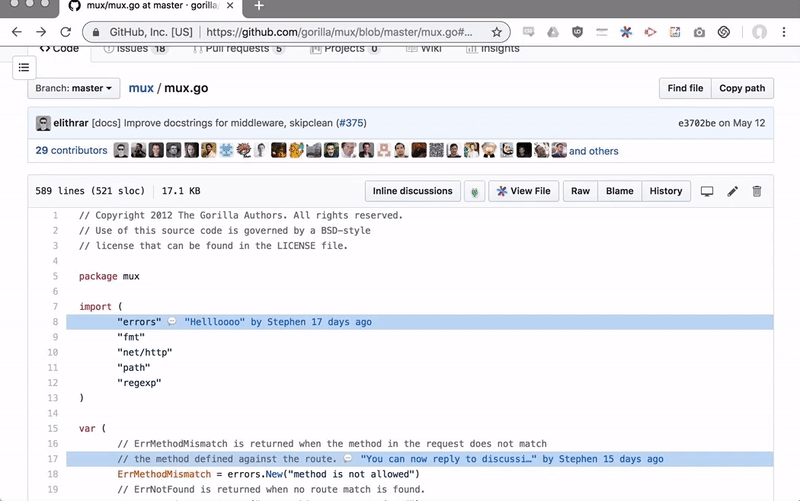 If you're as excited about improving how developers discuss code, give us feedback and tell us what you need to use this on your own code (naturally, using code discussions)!
See you in the code discussions!
---